Skin is the first line of defense for the body. It is the largest organ of our body and functions as a protective barrier.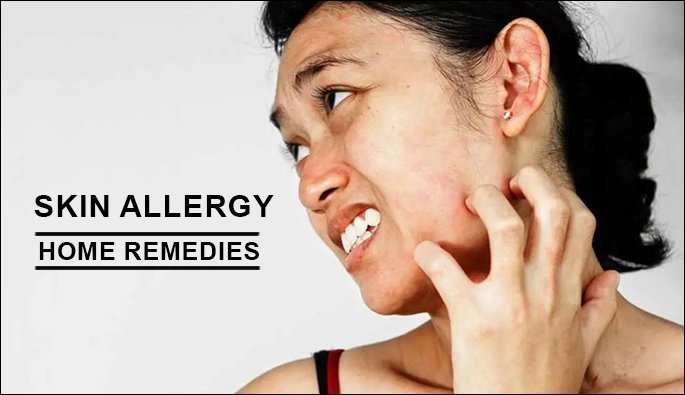 Cause of Skin Allergies – According to Ayurveda
According to Ayurveda's perspective, most of the skin allergies are caused due to the disrupted toxins in the blood tissue which together with plasma nourishes the skin.
Skin diseases can be caused due to the imbalance in either of the three doshas Vata, Pitta or Kapha.
Ayurvedic medicines for skin allergies treat the root cause of the problem and these contain herbs as the ingredients. As these medicines have no side effects, patients are looking for alternative treatment for skin allergies. Besides home remedies, Ayurveda offers various herbal remedies for skin allergies.
Home Remedies to Get Rid of Skin Allergies
Below given the top 10 Indian home remedies are very useful in the treatment of skin allergies:-
1. Neem (Azadirachta indica)
2. Haridra (Curcuma longa)
3. Manjishtha (Rubia cordifolia)
4. Giloy (Tinospora cordifolia)
5. Coconut Oil
6. Sandalwood Paste
7. Carom Seeds
For itching, take about half a teaspoon of carom seeds (Ajwain) with jaggery thrice in a day for good results.
8. Mint Leaves
Take 7 gm of fresh mint leaves in 175 ml of water and boil this for about 5-10 minutes. Strain and drink this water for immediate results.
9. Khadira (Acacia catechu)
10. Licorice (Glycrrhiza glabra)
Skin Allergy treatment in Ayurveda is effective, safe, and free from any side effects. Contact us and get effective herbal remedies that are prepared from the above-described herbs to get rid of skin allergies naturally.