Have you ever noticed why dermatologists charge a hefty amount for treating skin allergies that have home remedies too? If not, then you're in the right direction. Usually, people aren't aware of home remedies that can do wonders to your skin and can save your money.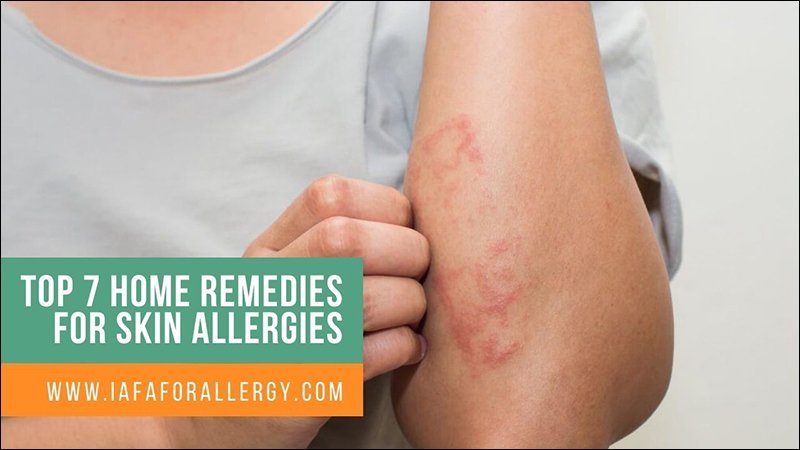 We are here to inform you about the best suitable ayurvedic treatment for skin allergies with safe and effective home remedies for no cost. When a person feels unconscious and has uncomfortable patches, redness, rashes, or other disorders onto the skin due to some factors are referred to as skin allergies. There are several ways to minimize or vanish your allergies through the things available handy. Some of them are mentioned below.
Home Remedies for Skin Allergies
1. COLD TREATMENT
One of the best ways to cure skin allergy is to use cold items in the area of allergy. It is recommended that cool showers, applying a pack of ice, or dabbing the cold cloth on the affected area can give an instant sigh of relief. It helps in reducing itching, rash, and swelling. It also helps blood vessels to remain active and block irritation. This can result in a great remedy.
2. NATURAL PLANTS AND HERBS
Natural ways can't beat any other medicinal treatment. Plants and herbs like raw aloe vera gel, neem, or basil leaves can help prevent many kinds of skin allergies and disorders. Applying these things consistently can lead to better results. It also reduces acne and fights skin-aging. Neem leaves help to minimize dark spots on the skin and remove all kinds of redness. Basil leaves are a soothing tool and calm the pain on the skin. This is one of the best home remedies for skin allergies.
3. BAKING SODA
It maintains the controversial pH balance of the skin and doesn't allow other issues to enter. You can either take a baking soda shower or make a baking soda paste. Ensure that you do not leave it for longer. Make a paste by grinding half a spoon of baking soda and water.
4. HONEY
It is the rawest and organic product to be used on the skin. It has no side effects. It is the only product that does not get destroyed even after keeping it for years. This helps to increase the level of glow and refuses skin disorders to occur. It can do wonders to the skin in no time. It's also used in the treatment of skin cancer; make sure your affected area is clean before applying.
5. FRUIT PEELS
Fruit peels work as magic towards the skin. It has an end number of benefits. It's proved as one of the major transformations of Ayurvedic treatment of skin allergies. It also cures conditions like eczema and psoriasis. Fruit peels are chemical-free and are a fruitful tool for the skin. It can also be used as face masks rather than throwing away in the garbage bags. Citrus fruits are filled with vitamins and rich nutrients. Why not take advantage for free?
6. AVOID CONTACT
People say it's common and obvious, but worth a reminder. Half of the problems solve when you avoid contacts. Skin allergies can be transmitted and need to stop.
7. PEPPERMINT AND COCONUT OIL
It is used as a moisturizer mainly in India. It keeps the bacterial and fungal infections away from the skin. It cools down the temperature and allows the skin to adapt to the surroundings. It is referred to as an anti-fungal remedy.
Conclusion
Although these things provide a lot of benefits, skin allergies can be cured consistently using the above-mentioned home remedies for skin allergies. Saving your money and providing you with the best solutions is the job we are gratified towards. Skin allergies are simple to treat but some have made it complicated. You should consult the recommended dermatologists if the skin infections or allergies don't go away. Always explore through the remedies wherever reliable.