As we are about to celebrate our 75th independence day, to commemorate this remarkable journey of ours, team IAFA® Ayurveda came up with some creative ways to introduce you to the superfoods, their benefits and why you should include them in your diet. Have a joyful read and share it with your beloved ones to make them healthy too.
What are Superfoods?
Superfoods are super beneficial and naturally available foods to our health. We can call it a superfood, which is:-
Natural origin
Locally available
Have immense health benefits
Cause fewer harmful reactions in our body
Recommended to boost immunity
Have special mention in Ayurveda.
Tricolour Superfoods
You may be wondering what these tricolour superfoods are and why we should have them. We got you, here we go, the below are the tricolour superfoods we were bragging about:
Orange 🍊
Lychee
Green Apple 🍏
This Independence Day, let's take a pledge to include these three Tiranga superfoods in our diet and reap their enormous benefits. Let's discuss them one by one.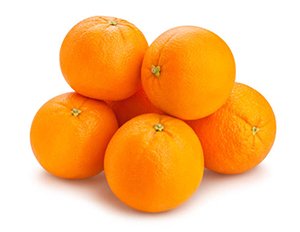 1. Orange
Orange, in Ayurveda, has Pitta exaggerating properties and is helpful in the balancing of Kapha-Vata doshas.
Benefits of Oranges
It has anti-inflammatory, anti-viral, and antioxidant properties. This superfood is packed with vitamin c and boosts our immunity to fight against diseases and infections. Controls the vomiting, nausea and acid reflux after food intake. It is useful in the cleansing of Ama Visha from the body thus keeping our skin healthy and clear.
How Much Can You Take?
One or two oranges per day are recommended and any food which is taken in the proper range will not have any harmful effects on our body.
But as they say, anything excess is toxic.

Who Can't Have Oranges?
Anyone can eat oranges in the optimal range but it's better to avoid them when you have irritable bowel syndrome (IBS), and excess levels of potassium. Read more about it from here.
2. Lychee
Lychee is a pinkish-covered white-fleshed fruit which has a sweet taste and just slips down your mouth. This summer fruit is packed with minerals, vitamins and antioxidants. As this fruit comes in the summer to give a soothing and cooling effect on our body.
Benefits of Lychee
Lowers blood sugar levels. So, it is good for diabetic patients. Aids in weight loss. Has antioxidant activity. Good for the immune system and brain development. Some studies also show that it has anticancer properties.
How Much is Beneficial?
Two cups of lychee are usually recommended to consume. Don't consume the unripe fruit as it is hard to digest.
Who Can't Have Lychee?
There is no sufficient evidence regarding its usage in pregnancy, breastfeeding and children. So, it is often recommended to avoid the intake by the above-mentioned people. Some people may also experience urticaria and rashes. So, if you recommend any reactions, better avoid taking the fruit. 
3. Green Apple
Green Apple is full of health benefits. It is rich in antioxidant and anti-inflammatory properties. It is Kapha's dominant fruit, so good for balancing excess pitta and Vata doshas.
Benefits of Green Apple
Helps in lowering the bad cholesterol therefore good for heart health. It is often considered the top fruit in inflammatory conditions. It has good bowel management properties and relieves constipation. It has a compound called pectin which acts as a prebiotic and improves gut health. It is good for bone repair and is advised for menopausal women to include it in their diets.
How Much Can Be Consumed?
It is recommended to have 4-5 servings of fruit per day.
Who Can't Have This?
They are good for your health. But excess intake can cause diarrhoea as they have more fibre content. Some may experience allergic reactions due to its dominant Kapha properties. It is better to avoid consumption by people with known allergies and skin rashes. They should never be taken on an empty stomach.
Final Verdict
Hope you liked our creative try on this auspicious independence day to introduce you to the heavenly benefits of superfoods and make you take a pledge to include these superfoods in your diet to stay healthy. Team IAFA® is raising awareness about superfoods and their health miracles, so we would love to know your suggestions and thoughts on this. And, yeah! IAFA® is the place where allergies meet cures. Has your allergy met a cure yet? Not yet? We have your back, book an online consultation now and talk with our ayurvedic allergy specialist Dr. Gupta.
Team IAFA® wishes you a very happy 75th Independence day.
Har Ghar Tiranga!