Namaste, amazing people of Chandigarh.
We are so delighted to tell you that IAFA Ayurveda® is in Chandigarh now. This is absolutely good news for those who believe in the miracles of ayurvedic treatment and are looking to get treated naturally by the use of ancient ayurvedic medicines.
IAFA Ayurveda® is already a trusted and highly recommended clinic for the treatment of a wide range of allergies, other chronic illnesses and chronic diseases by more than 50000+ patients from all over the world. Now, we are so excited to offer our services to the community of Chandigarh as well as nearby areas and expand the allergy clinic in Chandigarh too.
Physical Address of the Centre
IAFA Ayurveda®,
Address: SCO 312, 1st Floor, Sector 38-D, Chandigarh – 160036.
Phone No.: (+91) 961-218-000, (+91) 910-000-9815
Our goal is to treat the Chandigarh and nearby areas community with age-old medicine for chronic diseases where most of the patients have lost hope in conventional medicines. But, don't worry IAFA Ayurveda® got your back and no surprise that Ayurveda has a solution for almost all kinds of diseases. Not only Ayurveda strives to treat the disease from the root cause but also helps in the overall improvement of the quality of life of the patients.
So in case, if you are looking for a natural and effective way to get your allergy or other chronic illnesses or paediatric disorders treated look no further than IAFA Ayurveda® in Chandigarh. IAFA Ayurveda® is a leading Ayurvedic allergy care clinic that offers a range of treatments and therapies to help you heal your allergies and improve your overall health.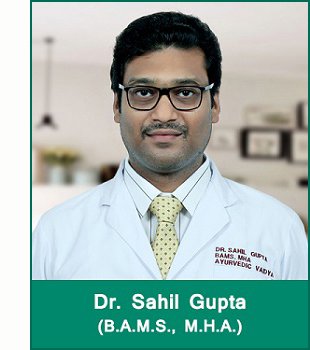 At IAFA Ayurveda®, our team of experienced Ayurvedic doctors and therapists work closely with each patient to understand their unique health concerns and provide personalised treatment plans that address their specific needs. We use a holistic approach to treatment that focuses on balancing the body, mind, and spirit to promote overall health and wellness.
We offer a range of Ayurvedic treatments and therapies for allergy treatment in Chandigarh, including herbal medicines and remedies, dietary modifications, and lifestyle changes. Our team of experts works with each patient to develop a comprehensive treatment plan that addresses all aspects of their health and promotes long-term wellness.
At IAFA Ayurveda®, we are committed to providing our patients with the highest quality care and personalised attention. Our clinic is equipped with state-of-the-art facilities and we use only the highest quality herbs and ingredients in our treatments.
If you are looking for a natural and effective way to heal your allergies, IAFA Ayurveda® – leading ayurvedic clinic in Chandigarh is the best place to be. Contact us today to schedule a consultation and take the first step towards better health and wellness.
Okay, before we go, you may get doubt why you have to choose IAFA Ayurveda® clinic over any other clinic, right?
Well, we will tell you why and at the end you just wonder why you haven't visited IAFA® yet, a place where allergies meet cure.
We have got more than 50000+ patients from all around the world who are now living their lives happily without any allergies.
Our medicines are safe and effective in children also, till now IAFA® has treated many paediatric patients who visited IAFA® and helped them to get rid of haunting food intolerances, food allergies and other kinds of allergies and made their lives better. You can read their successful case studies from our website which are quite inspiring.
Our herbal medicines are US-FDA, Halal certified, 100% vegan, animal cruelty-free, devoid of any kind of artificial flavours, sweeteners or colouring agents.
Don't trust us when we say we are the best, but google reviews from our patients won't lie at least. Yes, these amazing worlds from our patients is what keeps us working for this noble cause of treating patients naturally.
We have already topped in the allergy treatment online, from various parts of the world and now we want to be the most trusted allergy treatment centre in Chandigarh
Our staff are patient safety oriented who are highly dedicated towards providing personalised care and attention to every patient no matter where you come from.
Our Ayurvedic expert – Dr Sahil Gupta has around 15+ years of experience in treating various kinds of allergies. He's not only an Ayurvedic allergy specialist but also the founder of IAFA Ayurveda®, author of two books specialised on allergies and the man behind the success of IAFA®.
To Sum Up
IAFA Ayurveda® offers you holistic health care services, where the team IAFA® is very attentive and will be there with you throughout the therapy period. Our Ayurveda expert has decades of experience on whom you can rely on without any worry. You can never doubt the safety and efficacy of herbal medicines as they are manufactured under the guidance of experts and following the quality standards. Our successful case studies are our backbone as they speak the truth of our expertise and the success of the therapy.
Contact us now, book your online consultation and get rid of your life-threatening allergies. We don't let you suffer, visit us and let's take your burden off because "Your health is our priority."